Award Winning Custom Framing at Scardale Framing
Photo Frames - Enjoy our great selection.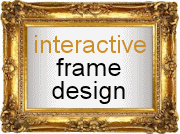 Custom Framing
We offer an extensive collection of Framing Choices, ranging from handcrafted carved moldings, Historically accurate gold leaf Frames, and sleek contemporary creations that span the use of such diverse materials such as Welded Steel, Driftwood and Veneered Inlays. Our Frames can be suited to meet every framing need, as we can create shadow-boxes for object art, large scale molding for massive antique poster art, and simple frames for your personal photos, children's art, and mementos.

Award Winning Artists and Designers

Our
Award Winning Artists and Designers
will create a stunning framed work of art that will enhance the Visual Beauty of your Home, as attested to by our sophisticated customers, many of which are Interior Decorators, Architects and Designers themselves. We Have the Solution for all your framing necessities, and by stressing the importance of quality products such as gilded frames, custom fabric matting, and Museum Glass, we are confident that our work represents the best value in custom framing.
Art Restoration and Picture Hanging Service
We offer expert art and framing restoration. Plus, conservation services for all forms of restoration and repair, including picture framing restoration, oil painting restoration, Works on Paper, Textiles and Photography. We Employ the Finest European and Domestic Conservators to return your damaged heirlooms to their once glorious state.

Mirror Frames
We create unique, custom framed mirrors to enhance your home decor.

Original Magazine Covers

We are First and Foremost in Westchester as a source for rare original magazine covers, many of which are well sought after by esteemed dealers and collectors. Our Gallery features original Magazine Covers from vintage issues of the New Yorker, Vogue, Vanity Fair and Harpers Bazaar which have included artwork by artistic greats such as Salvador Dali, James Thurber, and Erte amongst other world famous illustrators. A vintage Cover can reflect a personal admiration for literature, sports and music, or even commemorate a special birthday or anniversary! Each Cover has been individually framed and will serve as the perfect complement to your home decor.
Visit Our Scarsdale Showroom. It's worth the trip!
Serving Westchester, New York City (NYC), New York (NY) and the surrounding areas...
NY Counties
Westchester County
Orange County
Putnam County
Manhattan, Queens, Brooklyn, The Bronx and Staten Island
NY Cities and Towns
Ardsley
Bronxville
Dobbs Ferry
Eastchester
Hartsdale
Harrrison
Irvington
Larchmont
Mount Vernon
Rye
Scarsdale
Tuckahoe
White Plains